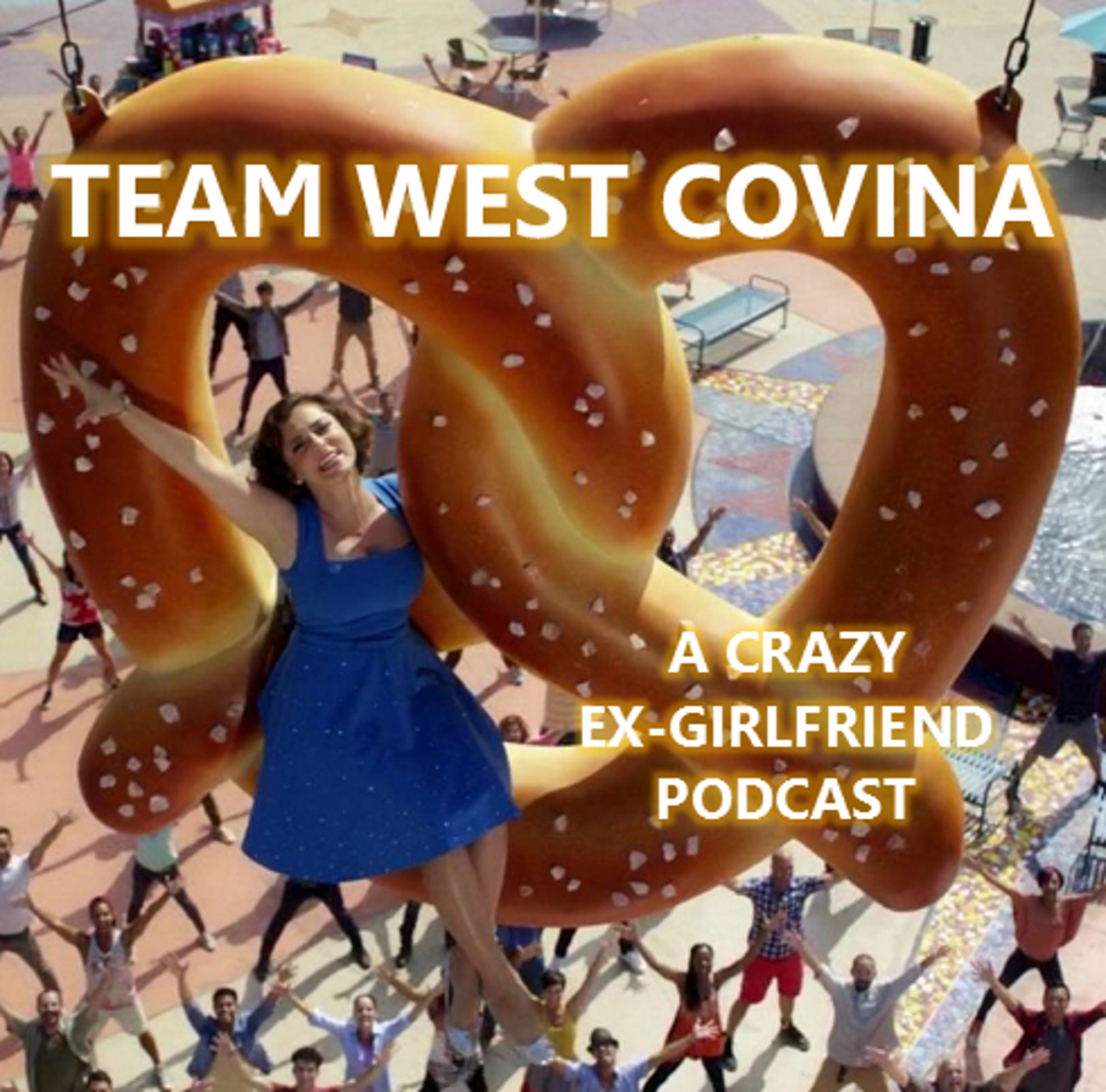 To enter the drawing to win a face value ticket to Crazy Ex-Girlfriend's live show in L.A. at the Wilshire Ebell Theater on April 10th, 2018, just answer one of the podcast questions or donate to the podcast's crowdfunding campaign, and your name will be entered in the drawing!
Are you a Good Person? Donate to Team West Covina's Crowdfunding to help recoup the costs of a podcast!
https://patron.podbean.com/teamwestcovina
Aww, thank you!
Podcast Questions from this episode (please share thoughts on Team West Covina social media or through private message!):
- Why do you think Rebecca's urge to Facebook friend Valencia was stronger than the urge to do what Josh requested?
- Why do you think Josh never told his guy friends about his involvement with Rebecca at summer camp?
Poll Question on Team West Covina social media:
Let's clear this up – how do you spell the name of West Covina's club?
a) Spiders'
b) Spider's
c) Spiders
**SPOILERS** possible from all CXG episodes that have aired.
Team West Covina social media:
http://twitter.com/teamwestcovina
http://facebook.com/teamwestcovina
http://instagram.com/teamwestcovina

Contact: paisley.podcasts@gmail.com or through private message on social media
Links:
Inspiration for "Crazy Ex-Girlfriend Season 1 Theme Song":
"The Nanny Theme Song"
https://www.youtube.com/watch?v=1bMaS-Dq3Gk
Inspiration for "Feeling Kinda Naughty":
"I Kissed a Girl" (Katy Perry)
https://www.youtube.com/watch?v=tAp9BKosZXs