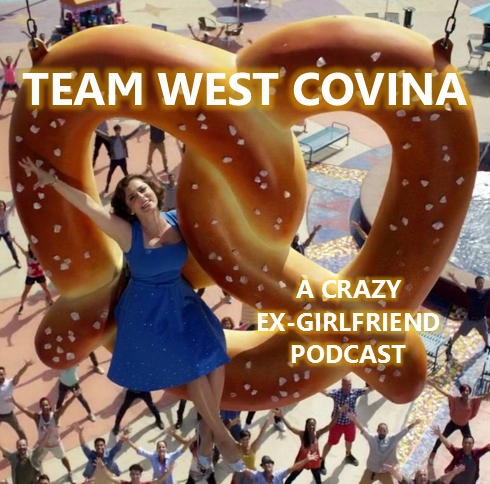 Back after a tech issues hiatus!! My laptop was waiting on a repair through Lenovo for over a month. 
Podcast Questions from this episode (please share thoughts on Team West Covina social media or through private message!):
- Why do you think Paula both finds Greg sexy yet simultaneously is very against Rebecca ever dating him?
Poll Question on Team West Covina social media:
Favorite supporting character in Josh & I Are Good People?
- Tim
- Madison
- Father Brah
- Mrs. Hernandez
**SPOILERS** possible from all CXG episodes that have aired.
Are you a Good Person? Donate to Team West Covina's Patreon to help recoup the costs of a podcast!
https://www.patreon.com/teamwestcovina
Aww, thank you!
Team West Covina social media:
http://twitter.com/teamwestcovina
http://facebook.com/teamwestcovina
http://instagram.com/teamwestcovina
Contact: paisley.podcasts@gmail.com or through private message on social media
Links:
Inspiration for "I Love My Daughter (But Not in a Creepy Way)":
"Butterfly Kisses" (Bob Carlisle)
https://www.youtube.com/watch?v=SwlAdEnT-do